What's New at Protect AI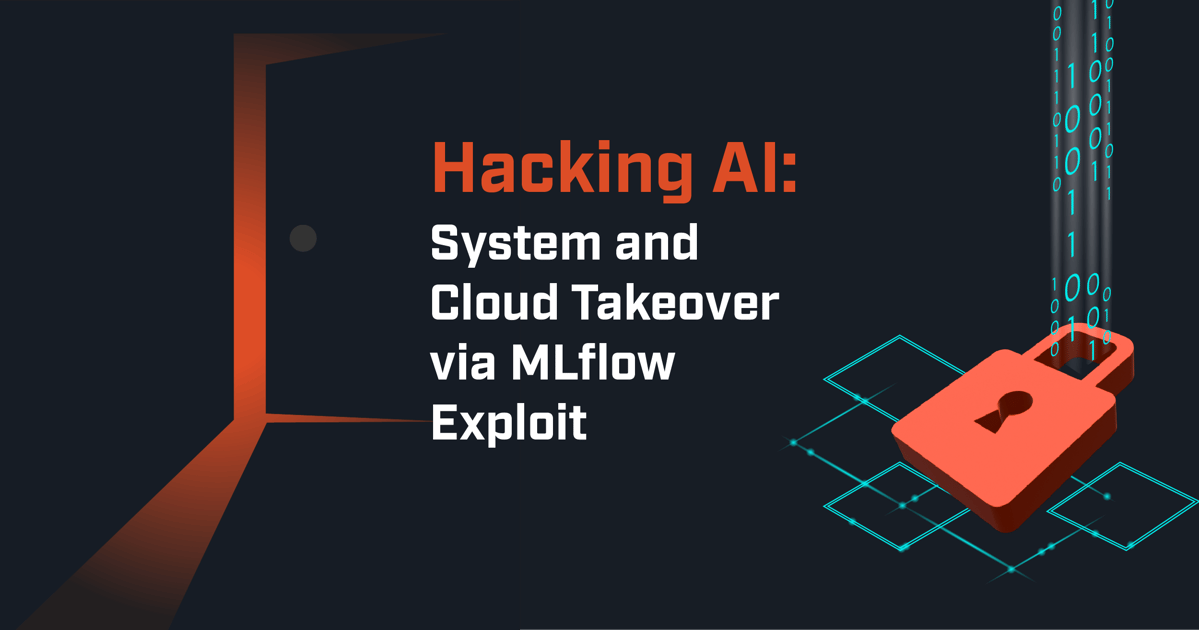 Protect AI Offerings

Enterprises must understand the unique threat surface of their AI & ML systems across the lifecycle and quickly remediate to eliminate risks. Our products provide threat visibility, security testing, and remediation.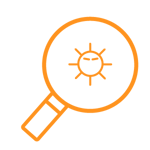 Threat Visibility
AI and ML System Threat Surface Visualization and Context Mapping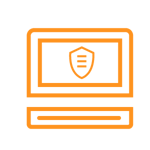 Security Testing
AI and ML Security Tests Across Your ML Assets, Tooling, and Processes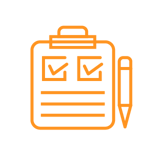 Remediation
Actions to Remediate AI and ML Security Risks

Products to Secure Your AI and ML Systems
NB Defense
Industry-First Security Tool for ML Notebooks, That's Free To Use
Jupyter Notebooks are a powerful tool for data scientists to explore data, create models, evaluate experiments, and share results with their peers. The notebooks contain live code, visualizations, data, and text. They introduce security risks and current cybersecurity solutions do not work to evaluate them. NB Defense is free to use, it quickly scans a single notebook or a repository of notebooks for common security issues, identifies problems, and guides your remediation.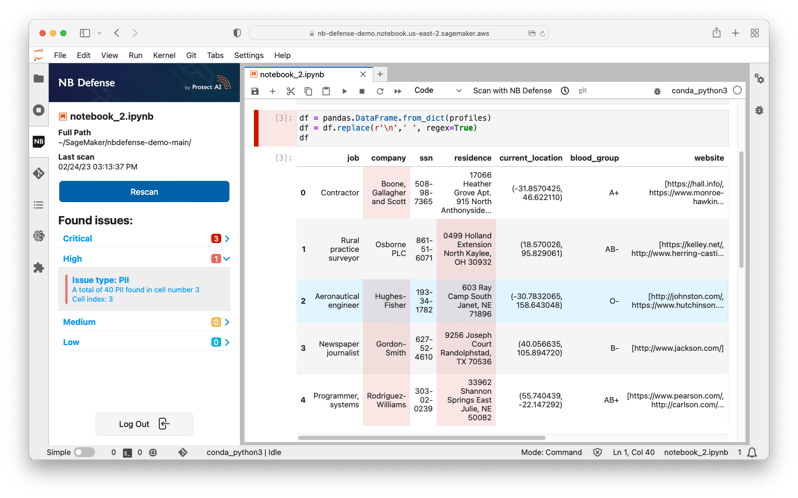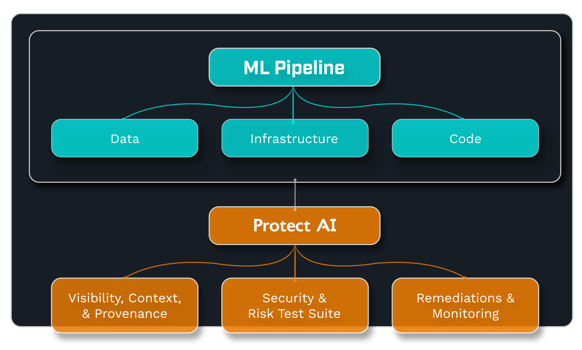 AI Radar
Secure Your AI & ML Systems
Machine Learning is complex, and the pipelines that help your organization deliver it at scale inherit that complexity as well. This creates blindspots to traditional security practices and prevents risks from being adequately understood and mitigated. Conduct reviews with a comprehensive test suite for unique vulnerabilities found in AI and ML systems, and get clear remediations to deliver more secure ML models and AI applications.
Coming Soon.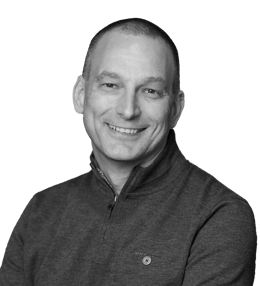 "Protect AI addresses a major gap in cybersecurity: Security and compliance of AI systems and ML code."
— Dan Plastina, Former VP and Head of Security Services at Amazon Web Services

Key Value of Protect AI Offerings
Protect AI is the first company focused on the security of AI and ML Systems creating a new category we call MLSecOps. Our offerings help your enterprise easily secure and better govern your AI and ML Systems resulting in more trusted artificial intelligence.


Innovate, Model, & Collaborate More Securely
Secure your notebooks and adopt MLSecOps best practices by checking your notebooks and their environment for critical security issues. Protect AI's NB Defense keeps you productive and collaborative while helping reduce security risks, scanning for issues and surfacing insights inside Jupyter Lab.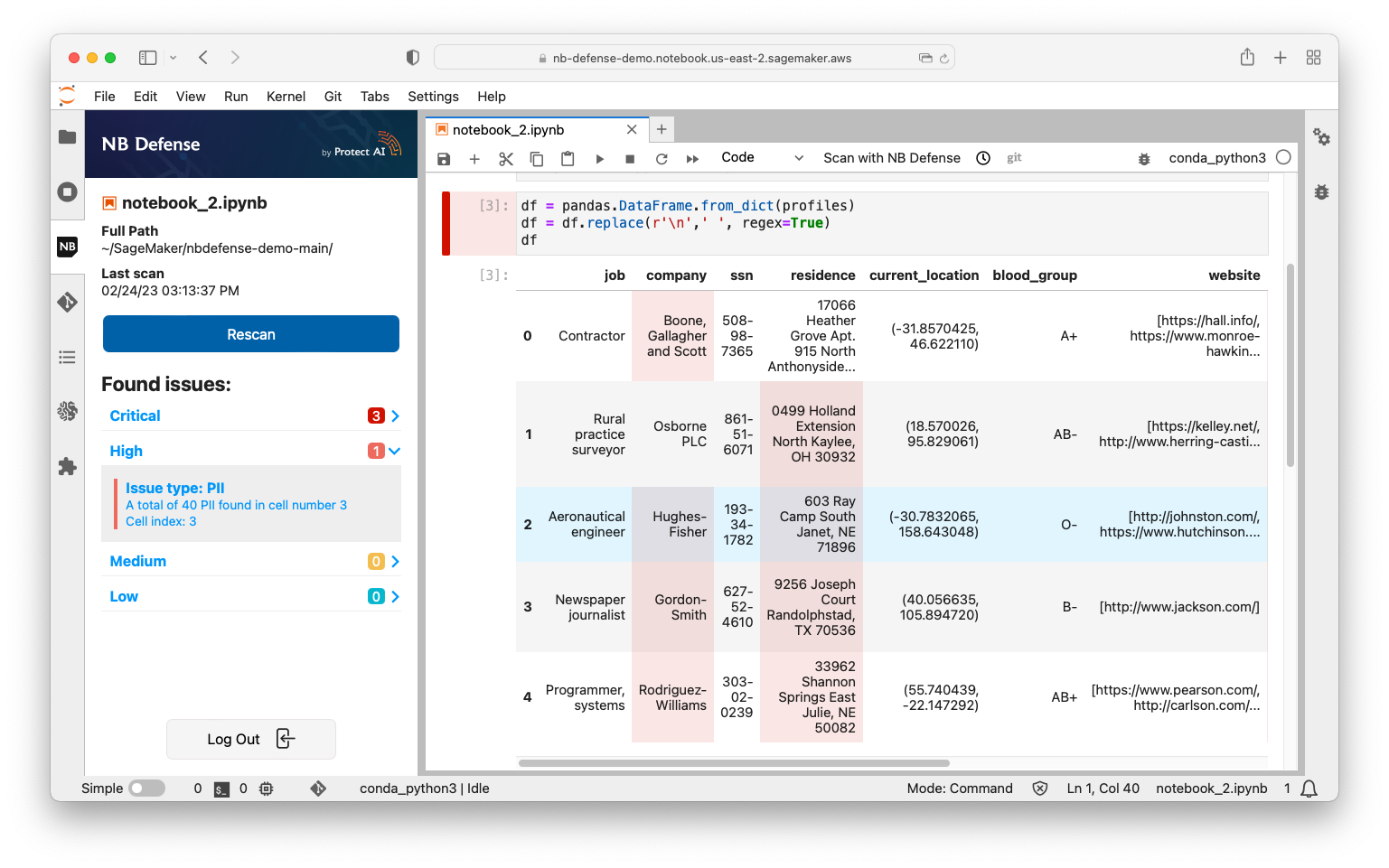 Secure Your ML Stack, End to End With Context & Confidence
Scan and remediate all elements of your ML software supply chain, in an easy, automated fashion. Protect AI tools integrate into your existing MLOps frameworks and procedures, providing everyone who relies on your systems with a more secure AI environment.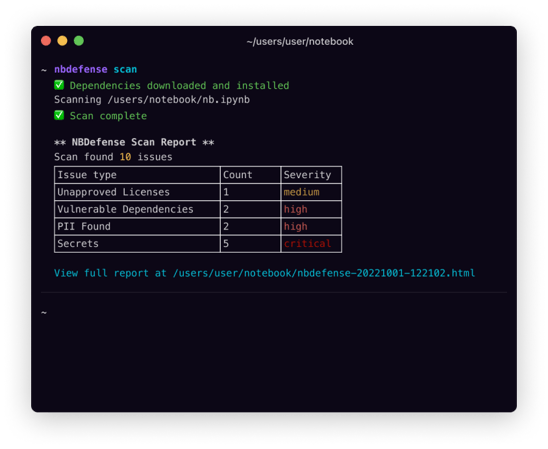 Stay Focused on Security, not Distracted by ML Nuances.
Comprehending the unique risks of AI systems and ML supply chains can be daunting. Protect AI tools give you clarity and context in an environment and syntax familiar to you, making sure you can communicate effectively with your AI and ML development teams. Shortening the time not only to discover issues, but to mitigate them as well.