We're building a safer AI Powered World by empowering a community of ML security researchers, finding unique exploits, and providing tools to reduce risk inherent in MLOps pipelines. MLSecOps puts security at the heart of ML design, enabling ML developers to continue rapidly innovating while protecting against unique ML vulnerabilities.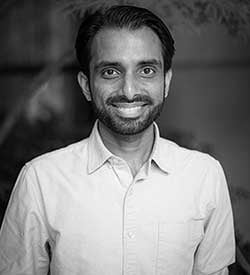 "We saw a gap between an enterprise's AI and cybersecurity organizations. Protect AI will be the catalyst to collapse the silos between those teams to help them build safer, more secure AI systems to dramatically reduce enterprise risk."
— Badar Ahmed, Co-founder and CTO

Our Story
Running some of the largest AI businesses in the world gave us a unique view into the needs from thousands of customers in how to successfully scale MLOps.
As we watched more ML models be deployed into production, we saw a need to give AI builders a solution that would help make their environments more secure and tailored to unique aspects of ML code.
Protect AI bridges the needs of cybersecurity and AI teams by helping them build the next stage of scaled, secure AI through the adoption of MLSecOps.


It's proven that shifting security as far left as possible at the point of software or model creation results in reduced vulnerabilities and increased velocity. The time is now for MLSecOps. We're thrilled to back the team at Protect AI as they not only have the domain experience but also a deep understanding and empathy for the end user having created the world's first security engine embedded in a data scientist's workflow.

Pelion watched the founders successfully help create the market of ML Ops by building DataScience.com into an industry leader. ML Ops is helping thousands of enterprises transform their businesses with scaled AI capabilities. Now, we must all help make these environments more secure. Pelion is excited to support Protect AI in leading the new cybersecurity category of MLSecOps and helping enterprises meet the coming challenges of Secure AI.

ML is an entirely new class of applications and underlying infrastructure, just like mobile web, IOT, and Web3. Security for new application ecosystems follow the same arc: knowledge of vulnerabilities, followed by the ability to find them, then adding contextual understanding and prioritization, then finally automated remediation. Protect AI will enable this end to end arc for AI systems.
Angel Investors and Advisors